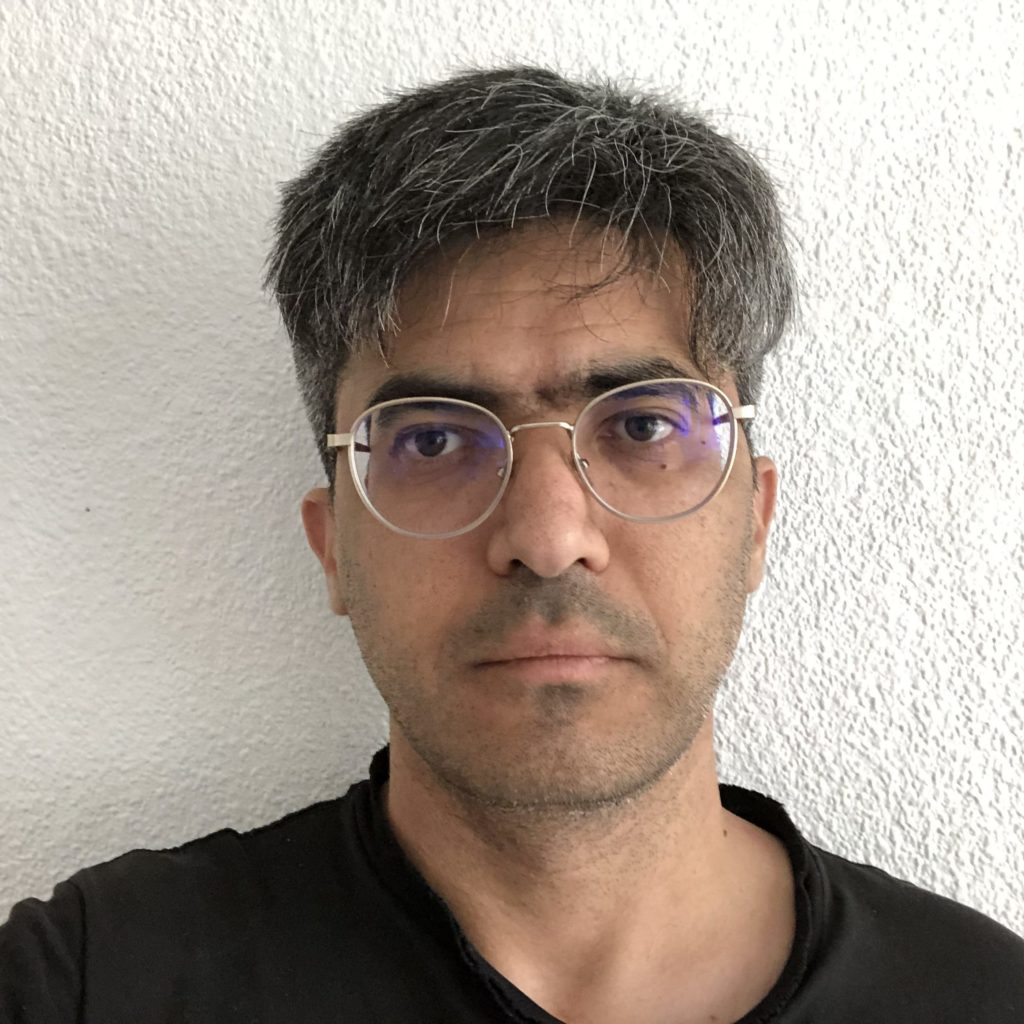 I am Belal, a Berlin-based visual artist and web designer. I started my education at the National School of Engineering in Haifa in Interactive Media Design (2008-2010) and later attended the Bezalel Academy of Art and Design, Jerusalem, in the Based Screen Arts programme (2016-2020).
I work with a variety of media forms and work as a web and graphic designer, and as a video editor on personal works in the fields of fiction, experimental cinema, and virtual space.
How do you experience the digitalisation of the human mind?
It's fun, it's useful, it's part of the human evolution, as brushes, pins and hummers became a tools human kind used to create. Sometimes to destroy, digital technology is no deferent, except that has other dimensions, which still we need to learn to moderate.
How your art practice can help understand this experience?
The use of the nature of technology, creating within the environment of this dimensions and playing wit the tools.