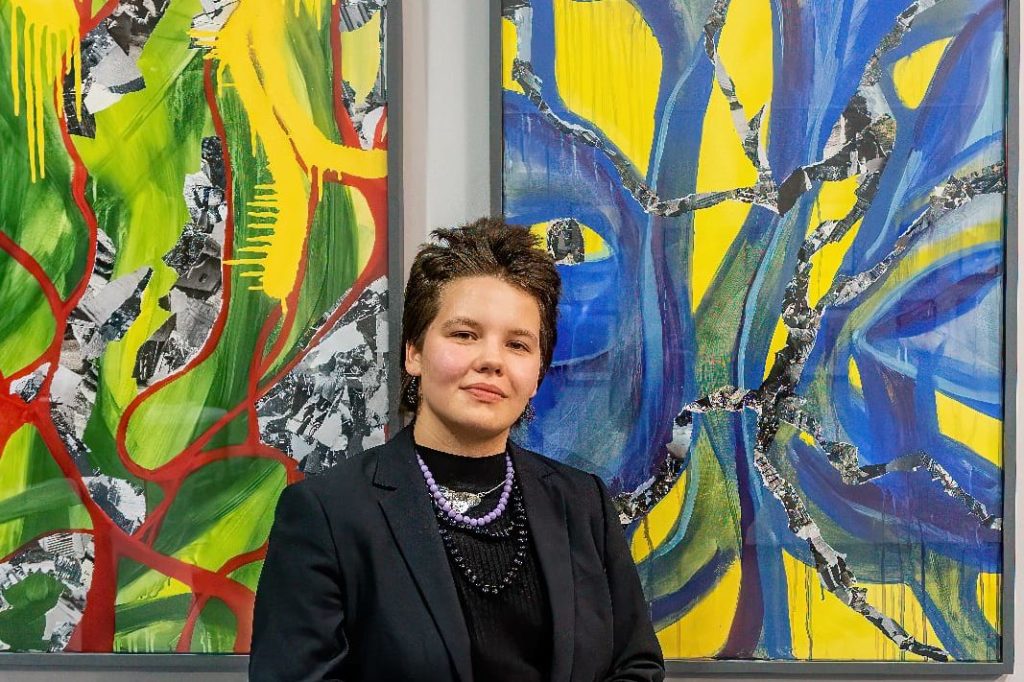 I was born in Odesa, Ukraine in 2002. Since then, I was forced to immegrate to Dresden on account of the war. I studied psychology at the university level for a year before beginning my art program at HfBK Dresden.
How do you experience the digitalisation of the human mind?
My work is a compilation of themes centering on fear, psychological breakdowns, death, war, and agression. Difficult themes such as these are often avoided, but I am certain that in doing so, reality is denied. That which we refuse to face, we are unable to change. In order to make the world a better place, we must face reality.
How does your art practice contribute to the understanding of this experience?
My goal is to use my work to ask the right questions in order to help people see reality for what it is with the hope that they will be changed. My collages have been shown in both single and group exhibits in Germany, Great Britan, Italy, the US, Hongkong, Canada, Slovokia, and Ukraine.